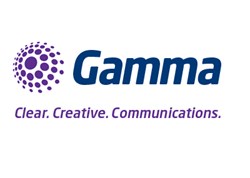 What we do:
We provide communications for business.
Latest List Position:
49
BCI Score:
726
Website:
http://www.gamma.co.uk
Recruitment Website:
http://www.gamma.co.uk/about/careers/
Twitter:
@wearegamma
Head Office:
King's House, King's Road West, Newbury, Berkshire, RG14 5BY
Our Mission/Vision
Mission: To provide technology based advanced communication services to the UK business market. Vision: To maintain our reputation for the consistent, creative and high quality delivery of easy to use communications services to the business market.
Company Information
RACING FROM DOVER to Frankfurt over three days, two teams from this business-only mobile network provider hit the road for charity in the 2016 Gamma Ball Rally. It was the firm's sixth such event, bringing the total donated to Action for Enterprise, which helps small companies in Ghana, to £400,000.

Gamma's support for charitable activities is not in doubt (82% positive). Its own teams joined 33 others competing in themed cars for the industry-wide fundraiser.

The business has 726 staff based in Newbury, Berkshire, and five other offices. Led by chief executive Bob Falconer, senior managers enjoy the confidence of the staff (80%).

The workforce was invited to Gammafest, a free weekend away, last summer, where people could get to know each other in a relaxed setting, playing volleyball and, for some dark horses, wowing their colleagues in a talent show. People have fun at Gamma (81%) and believe they can make a valuable contribution to the company's success (86%).

www.gamma.co.uk